MSE Executive Spotlight: AX Group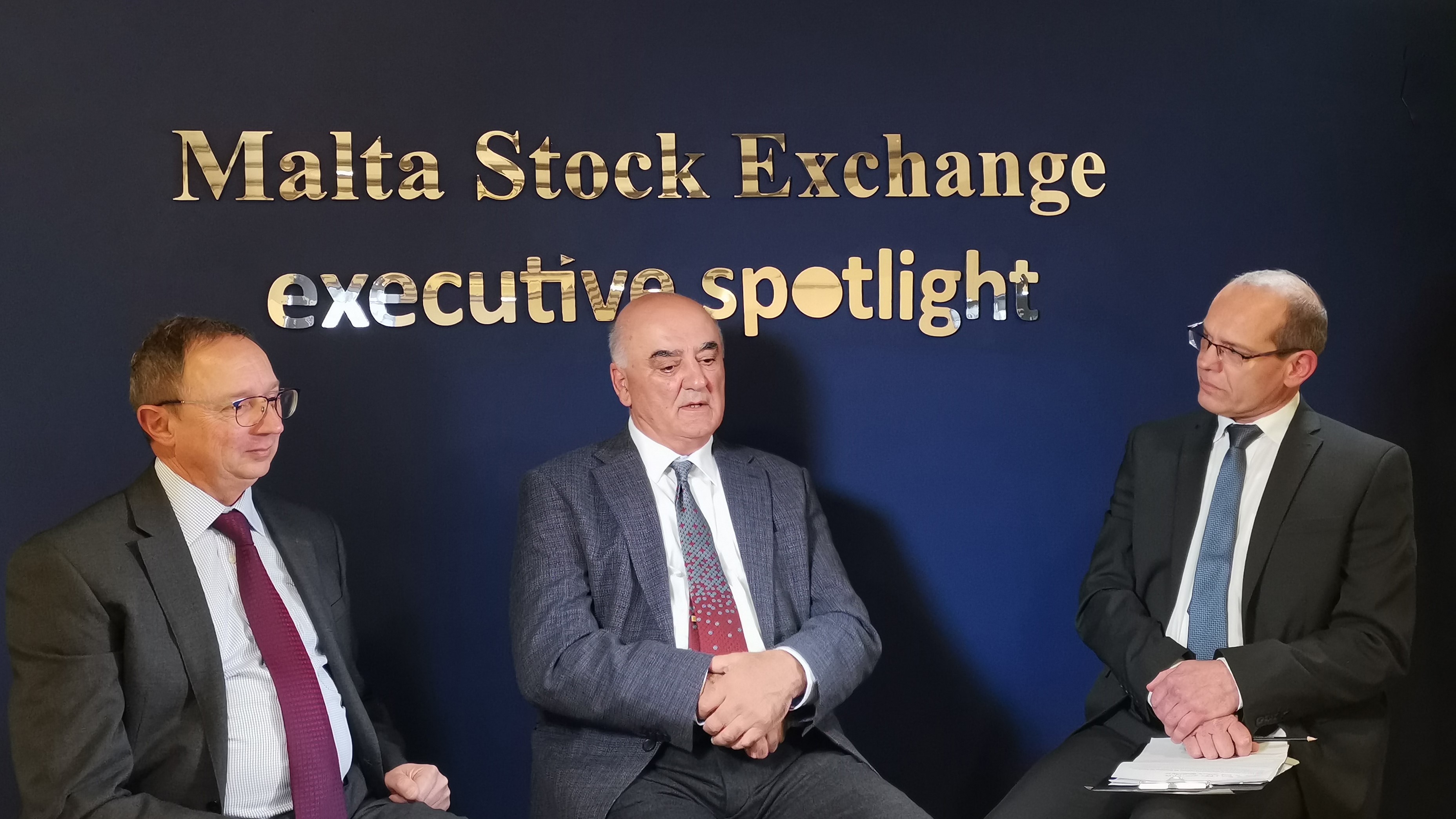 Malta Stock Exchange holds Executive Spotlight webinar with AX Group
The Malta Stock Exchange (MSE) held its second webinar in the MSE Executive Spotlight series. The guest speakers were Founder and Chairman of AX Group, Angelo Xuereb and Chief Executive Officer Michael Warrington. The webinar was hosted by MSE Chief Executive Officer, Simon Zammit.
In his introduction, Mr Zammit congratulated once again Mr Xuereb on being bestowed the 'Lifetime Achievement 2021' award during the MSE's Annual Awards Dinner in November.
Following a brief overview of AX Group's History, Mr Xuereb stated that the group's strength lies in the quality of its projects, and this will remain a priority even as AX Group expands further. While the pandemic certainly posed its challenges, the group was able to build up its finances steadily and secure its diverse asset base. Mr Xuereb explained that AX Group also focused on developing its own premises, such as the new Mosta Head Office, which was completed in October 2020, and Falcon House in Sliema.
During the pandemic, AX Group was also able to progress on the refurbishment of the AX Seashells Resort at Suncrest project, a flagship project for its hospitality portfolio. "When we decided to expand the resort, we set an ambitious target to do so by spring 2023 in order be in a position to benefit from the expected increase in tourism post-pandemic," Mr Xuereb said.
When discussing AX Group's recent issue of shares and unsecured bonds, Mr Warrington confirmed that 6,000 bond holders have remained loyal to the group even in the recent months and years. "We are living in challenging times, and while our shares and bond issues were successful, we need to ensure that those who placed their trust in our group, see their investments grow over time", Mr Warrington said.
Mr Xuereb and Mr Warrington also touched upon AX Group's ambition to expand in profitable sectors overseas in the future.
The first webinar of the Executive Spotlight series was hosted by MSE Chairman Joseph Portelli and was held in December. It featured the Chief Executive Officer of the Malta Financial Services Authority (MFSA) Mr Joseph Gavin.
The next webinar will be held in March and will feature Mr Simon Naudi, CEO of International Hotel Investments plc.